Pedrollo electric pump and motor affixed on top of a pressure tank. Package is complete with pressure switch, pressure gauge, power cable with plug and fittings.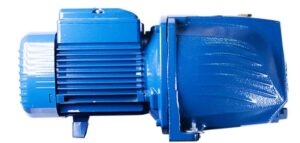 Water Pump JSWm 1A
Suitable for use with clean water and liquids that are not chemically aggressive towards the materials from which the pump is made.
The self-priming JSW pumps are designed to pump water even in cases where air is present. As a result of their reliability and the fact that they are easy to use, they are recommended for use in domestic applications such as the distribution of water in combination with small or medium sized pressure sets, and for the irrigation of gardens and allotments, etc.
The pump should be installed in an enclosed environment, or at least sheltered from inclement weather.
Features
Liquid type: Clean Water
Uses: domestic, civil, industrial
Applications: water supply systems, fire-fighting sets, washing systems, pressure systems, irrigation pumps, liquids transfer
typology: surface
Family: self-priming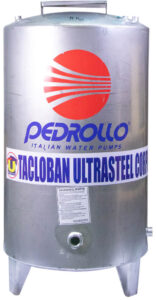 Pressure Tank
21 Gallons / 80 Liters
Rated Pressure: 30-70psi
Stainless High Grade 304
Thickness: 0.9mm Gauge 16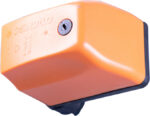 Pedrollo PSG-1 Water Pressure Switch
INSTALLATION & USE
The PSG1 Water pressure switch automatically starts and stops the electric water pump according to the set pressures. Commonly used in agricultural, irrigation and borehole applications
Adjustment Range 1-5 Bar
FEATURES
Pressure switches for use with water in autoclave systems
Automatically starts and stops the electric water pump according to the set pressures
Electric Contacts: normally closed and made of brass alloy with Ag-Ni surfacing
NBR rubber membrane with textile insert (food grade)
1/4″ F hydraulic connection made of galvanized steel
Standard protection degree IP 44
Max ambient temperature 55°C
Tear resistant cable clamps
TECHNICAL DETAILS:

Pressure Range: 1-5 Bar
Factory Pre-Set Setting: 1.4-2.8 Bar
Minimum Difference: 0.6 Bar
Maximum Difference: 2.3 Bar
Rated Current: 16A (10)A
Rated Voltage: 250V